Chronos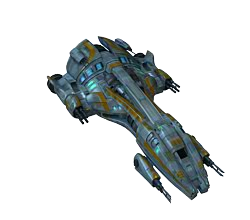 The Hornet outclasses all ships below it, has the largest ammo capacity, and has the most Hit Points of all the ships. Its beauty is what makes this ship great, but it is also what makes it even more dangerous, due to its large size.
Ad blocker interference detected!
Wikia is a free-to-use site that makes money from advertising. We have a modified experience for viewers using ad blockers

Wikia is not accessible if you've made further modifications. Remove the custom ad blocker rule(s) and the page will load as expected.